Centrifuge Parts and Repair Moves to Trucent's "Centrifuge Center of Excellence."
February 2022 – Trucent Centrifuge Parts and Repair has relocated to the company's new, $2 Million purpose-built facility in Noblesville, IN, just north of Indianapolis. This 44,000 sq. ft. building is also the engineering and production plant for Trucent's CentraSep product line of centrifuges and filtration systems.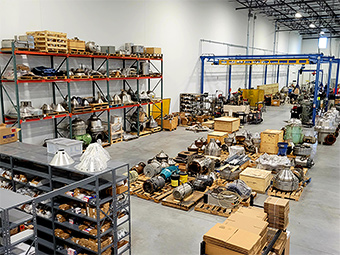 Relocating Centrifuge Parts and Repair (CPR) from the south side of Indianapolis to this new plant represents one of the last steps in fulfilling Trucent's goal of making this location a true Centrifuge Center of Excellence. This move for CPR allows them to add the additional staff, service technicians, equipment, and resources needed to continue to expand and accommodate the needs of their customers located throughout North America.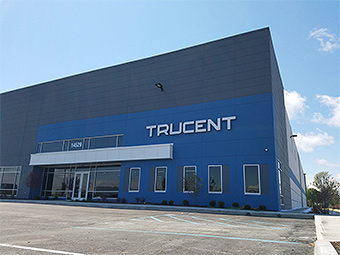 Mark Nigh, the Vice President of Centrifuge Parts and Repair, expressed his excitement by stating, "With the consolidation of so many resources in one place, this facility will be second to none in the development, testing, manufacturing, and maintenance of industrial centrifuges." Michigan-based Trucent plans to invest an additional $2 Million in this Indiana facility over the next few years. Trucent's Founder and CEO, Tom Czartoski, stated, "Our goal was to build an unmatched Center of Excellence for industrial centrifuges, and getting CPR relocated and consolidated here represents the full achievement of that goal. We are focused on bringing together dynamic companies and talented individuals to leverage our collective engineering knowledge, vast experience, and world-class customer commitment."
Centrifuge Parts and Repair provides vital parts and repair services for the disk stack centrifuge industry. Brands serviced include Westfalia (GEA), Alfa Laval, Tetra Pak, and Seital (SPX). CPR's services include complete machine rebuilds, bowl balancing, and repairs. In addition, CPR provides warranted remanufactured centrifuge equipment, and thousands of OEM and aftermarket parts.
About Trucent
Based in Dexter, MI, Trucent is a leading provider of fluid purification technologies and services for multiple markets throughout North America. Bringing "science and service to separation," Trucent helps its customers extract valued products from mixtures such as corn oil, reclaim contaminated fluids such as industrial metalworking fluids, and more. Additional information about Trucent and all its products, services, and divisions can be found at www.Trucent.com.