Used Disc Stack Centrifuges / Separators, Bowls & Parts For Sale
Centrifuge Parts and Repair (CPR) provides a wide variety of used centrifuge and separator equipment for sale from completely refurbished or rebuilt units to bowls, motors, pumps, and parts. We have multiple used separator units and lots of used centrifuge bowls and parts in stock at most times so just give us a call to see if we have what you need. Also, check back soon to see an inventory of separator units, bowls and parts listed here on this page. The types of used equipment we offer for sale includes, but is not limited to, the items listed below.
Used Centrifuges / Separators For Sale
Rebuilt Centrifuges / Separators
Refurbished Centrifuges / Separators
Used Centrifuge / Separator Motor
Used Centrifuge / Separator Bowls
Refurbished Centrifuge / Separator Bowls
Used Centrifuge / Separator Parts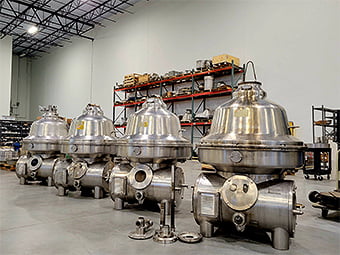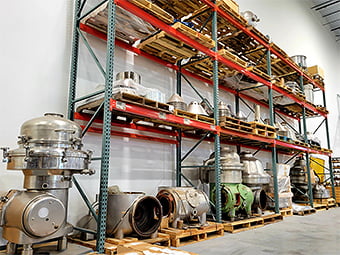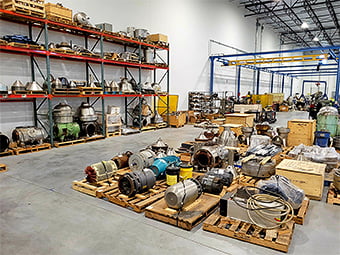 Trucent Centrifuge Parts and Repair (CPR) is an expert in the high speed disc stack centrifuge / separator industry. We specialize in providing parts, service, and repairs, as well as new, used and rebuilt equipment for all types of industrial separation and filtration applications.
Centrifuge Parts and Repair is built on a commitment to be responsive to our customers, and provide better service and a superior value when compared to others in the industry. We believe in forging long-term relationships with our customers and earning their trust. We offer personalized service, flexibility and responsiveness, and we have the supporting resources to meet the most complex challenges. We maintain a warehouse full of thousands of both OEM and aftermarket parts, and we provide both in-house and on-site services.
Our Service Technicians, which are located around the country for a prompt response, are experienced, factory trained, and certified, giving them the expertise to work on all the major centrifuge brands and models. We are a recognized and respected "Center of Excellence" for high speed disc stack centrifuge parts, service and repairs! We provide parts, rebuild kits, service and supplies for all brands of high speed disc stack centrifuges / separators, and we also provide a full range of used and rebuilt separators / centrifuges, bowls, and parts for sale.
Trucent Centrifuge Parts and Repair understands the needs of industrial centrifuge / separator users! Explore our website to learn more about our capabilities and offerings. Call us today at 317-288-8700 for all your industrial disc stack centrifuge / separator parts and service needs!